Dating another Ram? You better read this…
A few days back, I met an extremely hot gal. I liked her immediately. After we spoke for about an hour, I asked her what was her sign. She said she was an Aries. I was speechless. I've never dated a Ram before! When I got home, I immediately searched our compatibility. What I found, stunned me…

The pros:
• Fire & Fire: Spontaneity, excitement and passion will fill an Aries-Aries love affair.
• An enthusiastic relationship: A life of adventure, newness and constant activity is bound to happen between two Rams.
• Freedom: Another Aries will understand our need for privacy and independence because they need the same.

The cons:
• Mirror, mirror on the wall: Success addicts, two Rams will always be competing against each other, which could be exhausting, right?
• Flash romance? Two Rams are very prone to dive in way too soon.
• Explosive fights: The fireworks between two Rams can easily become intense fights. When this happens, resolving them under the sheets could be our best bet!


Love & Sex
Posted on January 9, 2017
If you're dating an Aries, you must know you're playing with fire. While it's a lot of fun to be...
More »

Beauty & Style
Posted on January 4, 2017
Busy, busy, busy - who has the time for a complicated, multi-step skincare routine? Not you! And...
More »

Love & Sex
Posted on January 4, 2017
Love is, indisputably, the most amazing thing in life. What other love quotes do you swear by,...
More »

Hot Topics
Posted on January 4, 2017
Cardinal quality, Mars ruled, fire element, First House - is there anything about Aries that...
More »

Your Sign Rocks
Posted on January 4, 2017
The planet of action, Mars is the ruler of Aries. Whenever life doesn't seem to be going our way at...
More »

Beauty & Style
Posted on January 4, 2017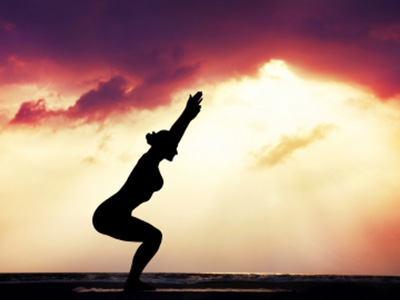 If you're spooked by the idea of acupuncture needles, harsh chemicals or cosmetics, or even surgery...
More »