Learning to use your Sagittarius psychic ability…
Sagittarius has a very powerful psychic radar, especially when it concerns people they love. As the nomad of the zodiac, the Archer has the ability to travel through time while dreaming.

While we sleep, our sign has the ability to see into the future and divining success for ourselves and others. Our natural optimism allows us to see where business or love opportunities are ahead of time.

Time traveling while consciously dreaming is something any Sag can learn to don. Train yourself to be awake while you sleep and interpret your dreams with the help of a dream dictionary.

Love & Sex
Posted on August 23, 2016
Ruled by expansive Jupiter, It's impossible for Sag to fade into the wallpaper. You command...
More »

Work & Money
Posted on August 23, 2016
You dislike boundaries in your work, and you may lack them in conversation, too. You aren't afraid...
More »

Hot Topics
Posted on August 22, 2016
Do you believe in angels? If you do, you're already in luck. If you don't, you should. Maybe you...
More »

Work & Money
Posted on August 19, 2016
Adventurous and optimistic, you're not afraid to take risks in your personal life, in your work,...
More »

Love & Sex
Posted on August 18, 2016
When it comes to dating, it's a pretty safe bet you won't be asking anyone to a symphony gala or...
More »

Beauty & Style
Posted on August 11, 2016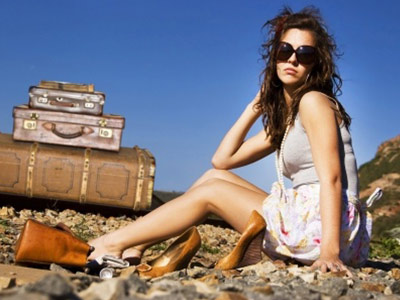 Sagittarius females are the most practical ladies when it comes to fashion. We are active and...
More »