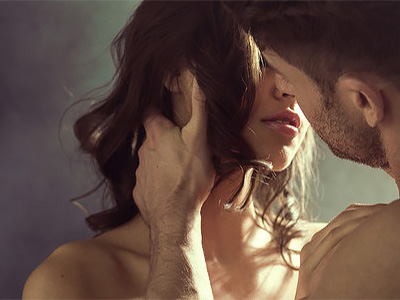 Surprising things that turn Libras on...
Other signs think us Libras are easy to figure out because we are usually so down-to-earth and approachable. But there's one area we definitely aren't predictable – LOVE! Or should I say, the carnal side of that, aka lust and sex. Here are the things that tip the Scales wildly in a very sexy way...

1. Being dominated. We definitely like to be told what to do in the bedroom. Just gauge our comfort level – don't get all fifty shades of scary on us.
2. Getting frisky outside of the bedroom. Take us by surprise – just no inappropriate PDA in front of people who might get offended!
3. Thoughtful sexting. We don't just want dirty photos or flirty texts. We heat up in the best way if you text us to say how badly you can't wait to see us, and what you want to do when that opportunity finally arises. A photo of the meal you're preparing before, umm, dessert? I'd be a goner!

Beauty & Style
Posted on August 23, 2016
Lucky you, Libra. Your gemstone is the highly coveted, beautiful, precious, and super-powerful...
More »

Hot Topics
Posted on August 19, 2016
REDEMPTION is a key theme for you this month, Libra, but there's a lot more you need to know.....
More »

Hot Topics
Posted on August 19, 2016
It takes a lot of brain power to keep everything in balance. Seeing all sides to every issue can...
More »

Hot Topics
Posted on August 19, 2016
When life gets crazy, it's nice to have something other than yourself to blame. So, I say – "Blame...
More »

Your Sign Rocks
Posted on August 15, 2016
As a Libra, you have a rare gift to achieve gain with minimum offence. Charming, tactful and...
More »

Hot Topics
Posted on August 12, 2016
You're searching for love, but in your balanced, fair-minded Libra way, you could stymie your best...
More »