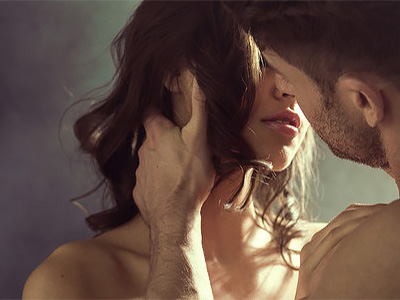 Surprising things that turn Libras on...
Other signs think us Libras are easy to figure out because we are usually so down-to-earth and approachable. But there's one area we definitely aren't predictable – LOVE! Or should I say, the carnal side of that, aka lust and sex. Here are the things that tip the Scales wildly in a very sexy way...

1. Being dominated. We definitely like to be told what to do in the bedroom. Just gauge our comfort level – don't get all fifty shades of scary on us.
2. Getting frisky outside of the bedroom. Take us by surprise – just no inappropriate PDA in front of people who might get offended!
3. Thoughtful sexting. We don't just want dirty photos or flirty texts. We heat up in the best way if you text us to say how badly you can't wait to see us, and what you want to do when that opportunity finally arises. A photo of the meal you're preparing before, umm, dessert? I'd be a goner!

Hot Topics
Posted on July 22, 2016
Lucky Libra, your sign's best numbers are 6 and 9. Six is the number of relationships and it...
More »

Hot Topics
Posted on July 22, 2016
Libra... the epitome of grace, beauty, and kindness. How wonderful it is to be all this and more!...
More »

Your Sign Rocks
Posted on July 22, 2016
We all want to leave a respectful legacy behind – perhaps no sign more so than Libra. Have you ever...
More »

Hot Topics
Posted on July 22, 2016
Libra natives love to socialize, and always have packed social schedules. On most nights, you're...
More »

Love & Sex
Posted on July 22, 2016
As a Libra, you might be so concerned about others and being kind and fair that you cheat yourself...
More »

Celebs
Posted on July 15, 2016
It's a good thing Libras like people, because Canadian Tatiana Maslany has to keep track of eight...
More »