The resolutions all Twins need to keep this year...
You aren't really one for resolutions because you live more in the moment and don't like the pressure of sticking to long-range goals... but this year, please try one of these. All. Year.

1. Reconnect with three old friends. It can be an old classmate you find on social media, a family member you haven't spoken to in years, or even that happy hour buddy at work you just stopped socializing with. I pretty much promise that you will make their day by reaching out!
2. Finish a project. You know, something you didn't quite finish a while ago but "keep meaning to." Well, MEAN IT! Even if it's just a book, read it!
3. Cut back on little expenses and use what you save toward a bigger one. All those morning lattes add up... save the $4 a day and put it toward something you have always wanted and will appreciate long past 10 a.m.

Love & Sex
Posted on July 22, 2016
Dealing with some sort of distance-related issue in a relationship, Gemini? This could be that you...
More »

Hot Topics
Posted on July 22, 2016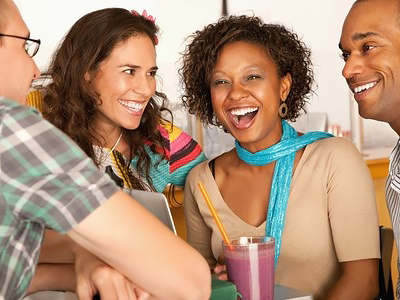 Gemini's social calendar is bound to be double- and tripled-booked most weeks. Can you help it if...
More »

Beauty & Style
Posted on July 22, 2016
Your sign is the most multifaceted... just when someone has you figured out, you do something to...
More »

Hot Topics
Posted on July 22, 2016
You love social media, you binge-watch TV, read books (probably on your tablet), and tap, swipe,...
More »

Celebs
Posted on July 15, 2016
"It is one of the blessings of old friends that you can afford to be stupid with them." - Ralph...
More »

Hot Topics
Posted on July 15, 2016
I know you appreciate a challenge and am daring you to go further outside your comfort zone. Here...
More »