Geminis are the hardest sign to lock down. Here's why...
Whether you're trying to woo a Gemini, or you're the Gemini and someone is great but just not quite right, love is frustrating, indeed. Truth is, it is hardest to lock down a relationship with the sign of the Twins because they want (and let's face it, deserve) twice as much from a serious mate than other signs!

Yes, Geminis are picky about who they will settle down with. They don't really care to settle down, period. They like to keep their options open and enjoy the lighter side of life, which can be hard when a mate puts demands on their time, attention, and adds a long list of expectations on them.

But, Geminis will commit whole-heartedly to the right person. This person must do the following three things: challenge their agile, active minds, make their heart beat fast with desire, and they also need to have a wide range of their own interests and activities while also being up for any invites.

Sounds like a lot, huh? Well, Gemini demands the best!

Love & Sex
Posted on July 22, 2016
Dealing with some sort of distance-related issue in a relationship, Gemini? This could be that you...
More »

Hot Topics
Posted on July 22, 2016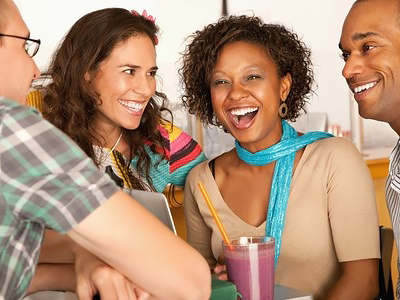 Gemini's social calendar is bound to be double- and tripled-booked most weeks. Can you help it if...
More »

Beauty & Style
Posted on July 22, 2016
Your sign is the most multifaceted... just when someone has you figured out, you do something to...
More »

Hot Topics
Posted on July 22, 2016
You love social media, you binge-watch TV, read books (probably on your tablet), and tap, swipe,...
More »

Celebs
Posted on July 15, 2016
"It is one of the blessings of old friends that you can afford to be stupid with them." - Ralph...
More »

Hot Topics
Posted on July 15, 2016
I know you appreciate a challenge and am daring you to go further outside your comfort zone. Here...
More »