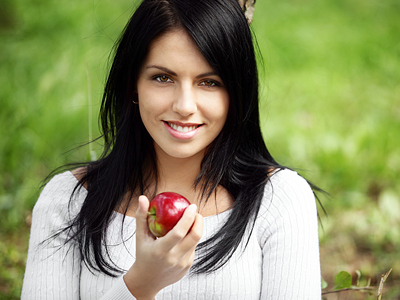 In a rush? Super foods for Scorpios...
Your high energy level and muscular complexion require food. Just like having big meals, running your body on low fuel is one of the unhealthiest things you can do.

Super foods are good in general; these are the best ones for you:

A mix of almonds, walnuts, dried black cherries, figs, and apples gets you all the nutrients and antioxidants you need.

Cleanse your body by simply snacking on dried kale. It's good for everything!

Cottage cheese over watermelon feeds your muscles and keeps you hydrated.

Yogurt over pineapple sprinkled with coconut to strength your bones and improve your digestion.

Have a sweet tooth? You get to have chocolate; dark chocolate will boost your energy.
Love & Sex
Posted on January 13, 2017
Talk about hot!!! This is definitely a pro. You probably saw - and sensed - each other across a...
More »
Beauty & Style
Posted on January 11, 2017
Nothing comes easy in life, especially an amazing looking body. But what can you do different to...
More »
Your Sign Rocks
Posted on January 9, 2017
It's great to be the sensual and most mysterious sign out there, but you're more than that, Scorpio...
More »
Hot Topics
Posted on January 9, 2017
Scorpio is a sign with a profound interest in the occult. Dream interpretation, palm reading, past...
More »
Love & Sex
Posted on January 9, 2017
Do you care about sign love compatibility, Scorpio? Think back... are some of your exes Cancer? If...
More »
Hot Topics
Posted on January 4, 2017
Very few seem to notice that Scorpios not only dress to seduce, they actually have a refined sense...
More »