Capricorns can open the door to true love...
Although Capricorns project authority, power, and a stern, serious disposition, underneath it all they can be like fearful children.

Some Caps cannot handle rejection. Even the slightest blow-off or critique or that great idea they had and they can be fighting back tears (or their temper).

This doesn't fare well in romantic affairs, which inevitably become heated. You can't always agree with your partner, and everyone has flaws. Any mate with serious potential will challenge you.

That means you need to relax and accept some negative feedback here and there. They aren't rejecting you or even a big part of you - there's just a few things you both need to compromise on!

Love & Sex
Posted on January 20, 2017
Wondering why you seem doomed to only date losers or lose the ones you do like suddenly and...
More »

Beauty & Style
Posted on January 17, 2017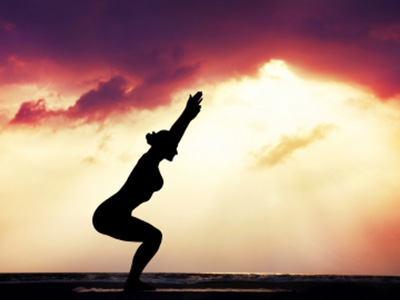 Capricorns tend to be sore in the knees, and hard-working Goats who sit in front of computers too...
More »

Your Sign Rocks
Posted on January 17, 2017
Of course no two Capricorns are exactly alike, but breaking it down by your actual birth day can...
More »

Work & Money
Posted on January 17, 2017
With how much time Capricorns spend on their work, it seem natural that you might fall in love (or...
More »

Hot Topics
Posted on January 9, 2017
Even though we can be cynical, Capricorns actually long for some type of spirituality. And angels...
More »

Hot Topics
Posted on January 9, 2017
2016 seemed like an ongoing joke... and I was rarely laughing. How about you? Most Capricorns –...
More »