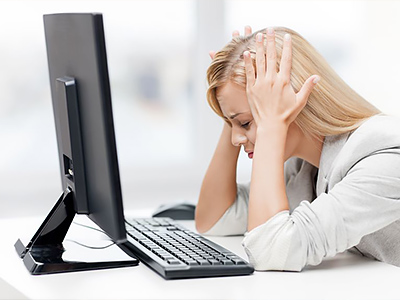 Capricorns must avoid committing this self-sin...
Capricorns fear rejection more than just about anything. But are you constantly rejecting yourself??

Capricorns are notorious for being their own worst critics. This can be damaging to your work output (you doubt your abilities, overthink, etc.), your health, and your reputation. No one likes someone who's down on themselves - especially someone who claims to be the best. You are the best. Own it!

It's good to celebrate not only your major accomplishments, but your little victories as well. Sometimes you will go through tough times. You may lose an account, a project, or even a job. Little joys are abundant, though. Next time you make even a baby step at work or in your finances, be proud!


Beauty & Style
Posted on August 24, 2016
You've seen all the eat this, not that lists. But how about some recommendations just for you?...
More »

Hot Topics
Posted on August 23, 2016
You're not alone, Cappie: us Sea Goats are prone to some of life's biggest woes a lot more than...
More »

Work & Money
Posted on August 19, 2016
Everyone knows that Capricorns are the best with money... but then why aren't we all rich?!...
More »

Beauty & Style
Posted on August 19, 2016
If you're into fashion, nothing can stop you from trying out any intriguing new trends. But beware...
More »

Love & Sex
Posted on August 15, 2016
Capricorns are too practical to believe in psychics, right? Wrong! At least in my case. I have had...
More »

Your Sign Rocks
Posted on August 15, 2016
All signs have a polar opposite. Capricorn's is Cancer, the most intuitive and sentimental sign of...
More »