The dinner of your dreams, Pisces...
Put that world-famous imagination to good use when planning for your next dinner date. Cabernet and steak? Yawn. Chardonnay and salad?

Been there, done that. Cool rosé wine is hot right now. And we're not talking about Aunt Hilda's wine spritzers!

Pair an elegant Oregon white pinot noir (really a pale salmon color) with its rhubarb, cherry, and chive notes with omikase sushi.

"Omikase" means that you leave the selection up to your chef, and with luck the results will be inventive and unexpected (like you). Finish with grilled figs and honey over vanilla ice cream.

Hot Topics
Posted on June 24, 2016
The magic of summer is here! For Pisces, this magic is real, not just a dream. Here's what to...
More »

Work & Money
Posted on June 23, 2016
Your sign is often guided by your dreams. Whether it's something you saw in a dream, or an...
More »

Your Sign Rocks
Posted on June 22, 2016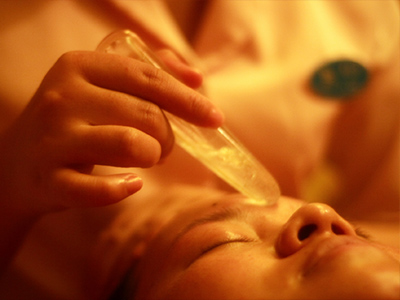 You're the master when it comes to intuiting what's going on with others, but do you spend as much...
More »

Your Sign Rocks
Posted on June 21, 2016
Vague and sometimes elusive, it can be hard to describe a Pisces. What gives us away is that soft...
More »

Celebs
Posted on June 17, 2016
Former House star Olivia Wilde may seem like an overnight success, but she's been acting for over a...
More »

Love & Sex
Posted on June 16, 2016
Poems, carriages, horses and all the romantic touches that we see in movies with happy endings were...
More »