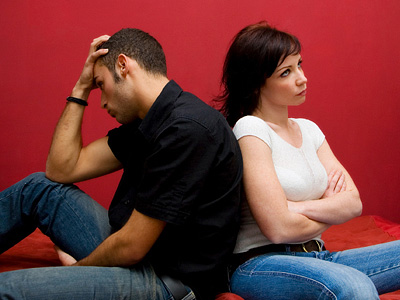 It's is not a good sign if your Gemini lover does this...
What is the one thing a Gemini could do that indicates all is not as it should be? That's right - clam up!

You're usually so chatty that any extended period of silence should be a loud and clear warning to a partner that something is amiss.

You are changeable and can be prone to moodiness, but don't leave your mate guessing which Twin is in the room today. Speak up!

And if your Gemini partner suddenly goes all incognito and distant on you, don't leave it alone. Talk and get to the bottom of the problem.

Hot Topics
Posted on September 26, 2016
Usually Geminis tell you when you're bothering them. But sometimes circumstances make it hard for...
More »

Love & Sex
Posted on September 22, 2016
Gemini's ruling planet is communicative Mercury, so talking, writing, and all methods of...
More »

Beauty & Style
Posted on September 22, 2016
Want a good luck charm to empower you and give you positive energy throughout your day? Agate is...
More »

Your Sign Rocks
Posted on September 22, 2016
As the sign of the Twins, you have two very distinct sides to your personality. We all express all...
More »

Love & Sex
Posted on September 15, 2016
What is a Gemini's biggest sex organ? The brain! It certainly is big enough, after all...
More »

Work & Money
Posted on September 14, 2016
Inventive and literary, your work life is a never-ending quest for stimulation. Repetition is not...
More »