Twins need mental stimulation to arouse the physical
Mercury, as your sign's ruling planet, brings a healthy dose of the curious to the sign of Gemini.

You always want to know what's on the other side of the fence, or the other side of the world. As a result, the way to your heart is often found through mental stimulation... and that also awakens your primal desires.

Your likely mates are found in book clubs, debate societies or parties held in friends' homes.

Wherever there's something new to be learned or experienced, you're there. Some lucky person will finally realize that you're putty in their hands when they talk a good game.

Love & Sex
Posted on July 28, 2016
For a Gemini, relationships are really important. You need a second person, a cosmic twin, to help...
More »

Love & Sex
Posted on July 22, 2016
Dealing with some sort of distance-related issue in a relationship, Gemini? This could be that you...
More »

Hot Topics
Posted on July 22, 2016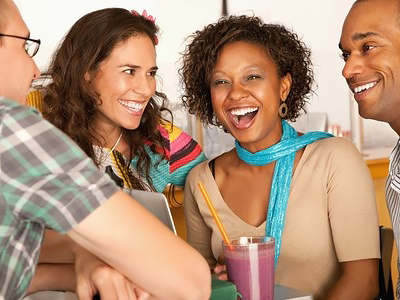 Gemini's social calendar is bound to be double- and tripled-booked most weeks. Can you help it if...
More »

Beauty & Style
Posted on July 22, 2016
Your sign is the most multifaceted... just when someone has you figured out, you do something to...
More »

Hot Topics
Posted on July 22, 2016
You love social media, you binge-watch TV, read books (probably on your tablet), and tap, swipe,...
More »

Celebs
Posted on July 15, 2016
"It is one of the blessings of old friends that you can afford to be stupid with them." - Ralph...
More »