Celebrity Astro Profile
Terry O'Quinn
Born: 7/15/1952 - Newberry, Michigan, USA
An Emmy-award winning actor, Terry has played lots of roles, but none is as well known as his character of John Locke on TV's Lost. As a Cancer Sun, he has a strong survival instinct, much like his Lost character. The similarities continue when we add the traits of thoughtful and somewhat impressionable to the list. His Taurus Moon tells us he is strong willed and stubborn, and his Mercury in Leo indicates that he speaks with sincerity and authority. Where Locke ends and Terry begins is anyone's guess!
Born the same day:
Diane Kruger
Kim Alexis
Linda Ronstadt
Beth Stern Ostrosky
Scott Foley
Forest Whitaker
All News about Him
One TV star admits his many defeats...
Terry O'Quinn has appeared in dozens of movies and television shows since Heaven's Gate in 1980, but the public really took notice of the veteran actor when he played John Locke in ABC's sci-fi drama Lost. After appearing in Fox's Gang Related, he had no illusions about fame.

"I've spent plenty of time unemployed in my career," he says. "I don't take anything for granted."

These days the Emmy winner gets back to Hawaii, where Lost was filmed, as often as he can. "It cools me out," he says.

And if his current project doesn't last? No worries. "I've been broke many times, and I anticipate being broke again!"
Daily Planet Overview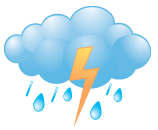 Planetary Index: 1/5