Celebrity Astro Profile
Morgan Freeman
Born: 6/1/1937 - Memphis, Tennessee, USA
Born in Memphis, Morgan is the epitome of the southern gentleman. His easygoing, flexible Gemini persona comes across both on screen and off. In addition to acting, he also directs and narrates films. His reserved demeanor and compassionate spirit no doubt come from his Pisces Moon, but with two other aspects in driven and assertive Aries, he's no pushover either. With many acting awards and nominations to his credit, it's easy to see that he takes his job - and his life - seriously!
Born the same day:
Heidi Klum
Brian Cox
Marilyn Monroe
Sarah Wayne Callies
Alanis Morissette
Teri Polo
All News about Him
Geminis who have used their maturity to make it big...
Though Gemini is usually pretty fast-talking, and may look and feel youthful for a long time, some can emerge as elder statesmen in time.

Take fellow Gemini Morgan Freeman, who started out on TV's The Electric Company, teaching kids about reading and healthy eating and worked his way into blockbuster films like The Dark Knight trilogy.

These days, Freeman picks and chooses his roles, and is often considered the Voice of God in movies and television alike. He's encouraged people to stop thinking along racial lines and see one another as people first, just like a true Gemini.
Daily Planet Overview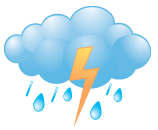 Planetary Index: 1/5