Celebrity Astro Profile
Kanye West
Born: 6/8/1977 - Atlanta, Georgia, USA
Kanye is a savvy Gemini who started out as a teenager performing in any local venue that would have him. The popularity he craved came along as he started performing with big-name artists like Ludacris, Jay-Z, and Alicia Keys. His flamboyant personality has also made a mark. With his Leo rising, he loves to be the center of attention, which may account not only for his dapper fashion sense but also his tendency to seem overly confident, boastful, and even egotistical at times.
Born the same day:
Nancy Sinatra
Joan Rivers
Frank Lloyd Wright
Torrey DeVitto
Lindsay Davenport
Julianna Margulies
All News about Him
This Gemini certainly keeps his youthful spirit alive...
Rapper Kanye West has always been a little controversial, in true Gemini fashion.

From calling out then-President George W. Bush after Hurricane Katrina to announcing his own plan to run for president at the MTV Music Awards years later, he's always outspoken.

After he became half of a power couple with Kim Kardashian and became a father, he seems to have grown up a bit... maybe? Part of Gemini's nature is to stay youthful and vibrant, but you never know with a Gemini celebrity.
Daily Planet Overview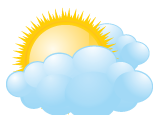 Planetary Index: 3/5
Card of the Day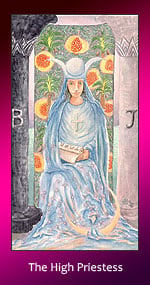 The High Priestess
The mysterious High Priestess closely guards her secrets and occult wisdom. This card symbolizes the unconscious, a concern with our... More »