Celebrity Astro Profile
Gwyneth Paltrow
Born: 9/27/1972 - Los Angeles, California, USA
Gwyneth is part of a Hollywood dynasty, but she's also an impressive actress in her own right. As an idealistic Libra Sun Sign with three more planets residing in refined Libra, she's a graceful presence onscreen and off. She won an Oscar for her performance in 1998's Shakespeare in Love, and knows a bit about love in real life, too - she dated heartthrobs Brad Pitt and Ben Affleck, but then married Coldplay singer Chris Martin in 2003. Although they separated 10 years later, they co-parent their two kids.
Born the same day:
Lil' Wayne
Sofia Milos
Meat Loaf
Thomas Mann
Anna Camp
Avril Lavigne
All News about Her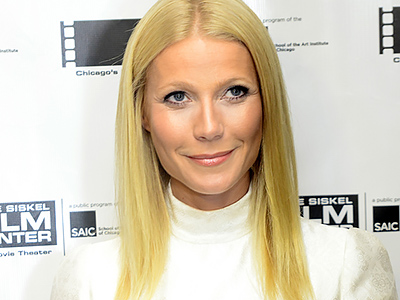 All this Libra wants is peace, love, and understanding!
There's a pattern with Libra celebs - they all seem to excel at a million things all at once! And Gwyneth Paltrow is no exception.

Academy Award-winning actor (what stars hasn't she worked with?), singer, food writer and TV show host, author, the face of Estée Lauder perfumes, singer, mom. The only thing she hasn't quite perfected yet is the sort of lifelong marriage that her parents, Blythe Danner and Bruce Paltrow, enjoyed.

But could anyone but a Libra have come up with conscious uncoupling as a way to split from a mate? That's how Gwyneth described her separation from Coldplay frontman Chris Martin. It reflects this sign's love of peace, harmony, and fairness. With luck, it will all balance out.
Daily Planet Overview
Planetary Index: 2/5
Card of the Day
The Wheel of Fortune
The Wheel of Fortune symbolizes the ever-changing cycle of life, wins and losses, ups and downs, unexpected luck, advancements and setbacks... More »